OUR RANGE OF CLASSIC BLENDS
LEGENDARY, EPIC, UNSURPASSED
Authentic superbly aged premium rum inspired by the Caribbean

In 1662, the Danish king Frederick III sent several ships with settlers to the uninhabited Caribbean island of St. Thomas. Nine years later, the West Indies Company (Vestindisk Kompagni) was founded. Around 1700, the company's own plantations already produced the majority of the sugar on the island. Twenty years later, there were six dozen sugar farms, of which several also distilled their own rum. Among them was the Mosquito Bay estate, owned by the pioneers Jørgen and his son Johan Lorentz Castenschiold, the founding fathers of today's Castenschiold Rum tradition.
DISCOVER OUR TRADITION
LEGENDARY, EPIC, UNSURPASSED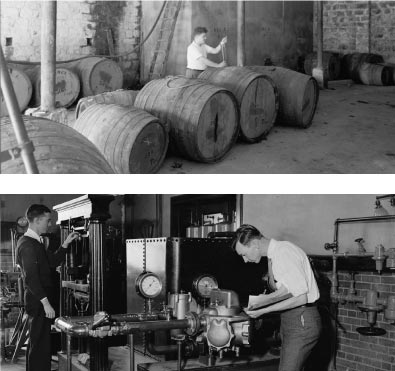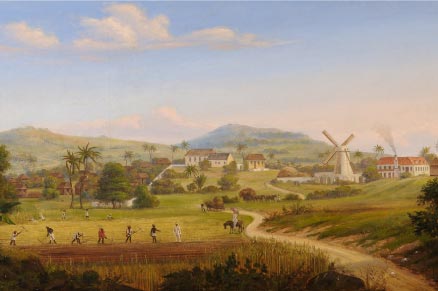 In the 17th and 18th century the West Indian sugar and rum production developed side by side. Sugar mills and distilleries played an essential role in the quality of the production; among them Mosquito Bay. At that time, a third of the world's cane sugar production came from the West Indies. The rums produced here had soon gained their world-wide premium reputation.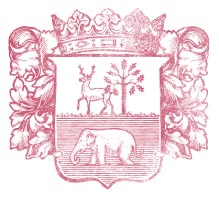 Our tradition of today's rum production is closely tied to this story. Our aim to create rums of the highest possible quality goes back 325 years. All our Castenschiold Rums are unique, hand-selected blends from the best pure rums of the Caribbean and South America. We use only the best available rums, which are carefully created in traditional Pot Still and Column Still processes. Well aged and finished, first in bourbon oak barrels and finally in old sherry oak barrels, our rums are unsurpassed.
Castenschiold Rum is still family-owned and based in Flensburg.
OUR HERITAGE
LEGENDARY, EPIC, UNSURPASSED
-1694-
When Jørgen Carstensen, born on the Kielseng estate near Flensburg under Danish sovereignty, arrived on the Island of St. Thomas at the age of 16, he immediately began to work as a "Botteler" for the "Danish Vestindisk Kompagni".
It wasn't long before the first pots of Kildywel – the early form of rum, were exported to Denmark under the supervision of his uncle, the governor of St. Thomas. By purchasing the Mosquito Bay estate and other profitable decisions, his son Johan Lorentz consolidated the family's influence in the sugar and rum business. Johan Lorentz was knighted in 1745 for his services to the Danish Crown, taking the family name Castenschiold.
Today's Castenschiold Rum is strongly connected to the island of St. Thomas and its people. Our heritage is closely linked to the responsibility that connects us to our place of origin on the Virgin Islands. That is why we support social and historical projects on St. Thomas